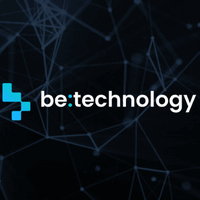 Website Be Technology
Our customers are the soul of everything be:technology is. We work hard to gain an understanding of your needs in order to work better as a collective and maximise our total contribution.
Role: Social Media Executive
Location: Chelmsford
Salary: GBP 27,000-30,000 DOE
Are you an aspiring Social Media Executive who is talented in creating engaging content, building brand awareness, and connecting with audiences online?
My client is a market leader in their industry, based in Essex, seeking a Social Media Executive who possesses a strong sense of creativity, curiosity, and exceptional motivation to join their company during a crucial phase of expansion.
Joining a diverse marketing team, you will report directly to the Social Media Manager, taking charge of content creation, post management, and engaging with the company's audience. As a Social Media Executive, you will be provided with a rewarding and diverse career. You will have the opportunity to generate, drive, and shape fresh and original content.
This role will require you to work on-site in the Chelmsford-based office. You will need to live and have full right to work in the UK.
Role Specification:
Utilise your presentation skills to confidently showcase in front of the camera, catering to platforms such as Instagram, TikTok, and YouTube.
Demonstrate excellent organisational skills with a proven track record of on-camera presentations.
Develop and implement an industry-leading social media strategy.
Serve as a content creator with a keen eye for trends, understanding what resonates well on social media and effectively engaging the client's expanding audience.
Organise and manage photo and video shoots.
Knowledge of relevant social media organisational tools, tracking mechanisms, and reporting processes.
Have experience with Blogs, Vlogs, and copywriting.
Expand the presence of the businesses across Instagram, Facebook, TikTok, Twitter, and LinkedIn.
Ensure that all social media content and communications are creative, engaging, inspiring, and truly reflective of the brand.
Work with social media influencers.
Establish and achieve key performance indicators (KPIs).
Maintain regular reports and dashboards weekly, monthly, quarterly, and yearly.
Foster strong relationships with key stakeholders within the organisation, collaborating with them to create content and bring value to their channels.
Person Specification:
A successful history of growing social media accounts and establishing a strong digital presence.
Experience in presenting, creating, editing, and managing content across multiple platforms.
A friendly, warm, and passionate team player, capable of thriving in a fast-paced environment while handling multiple projects simultaneously.
Driven by results.
Strong analytical skills in social media reporting and metrics.
URGENT ROLE – IMMEDIATE INTERVIEWS – FAST OFFERS
This client offers a brilliant benefits package too! If you are interested in this Social Media Executive role and have experience in the above, please apply with your most up-to-date CV or get in touch on 020 4574 5150.
Keywords: Social Media Executive, Social Media Specialist, Social Media Manager, Social Media Assistant, Content Creator, Social Media, Content, Copywriting, Videography, Photography, Content Editor, Instagram, Facebook, TikTok, Twitter, YouTube, Influencer Marketing, Social Media Strategy, Campaign Planning, Vlog, Blog
BeTechnology Group Limited is acting as an Employment Agency in relation to this vacancy.