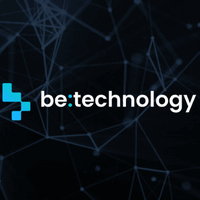 Website Be Technology
Our customers are the soul of everything be:technology is. We work hard to gain an understanding of your needs in order to work better as a collective and maximise our total contribution.
Seeking a Dynamic Social Media Manager for the Events and Publishing industry!
Join our flourishing and exciting client, based in Essex, to take charge of their Social Media portals and enhance the organisation's reach and engagement.
If you are passionate about Social Media and have a flair for managing online communities, this role is for you!
This role will require you to work on-site in the Essex-based office. You will need to live and have the full right to work in the UK.
Responsibilities:
Overseeing day-to-day management of social media channels.
Ensuring timely creation, posting, and monitoring of content.
Aligning content and paid activities with the company's overall strategy.
Providing positive and helpful responses to messages that align with the brand direction.
Exploring innovative approaches to reach the target audience.
Utilising photos and videos to develop high-quality social media content that drives engagement and fosters positive brand association.
Assisting in the execution and scheduling of the social media strategy.
Promoting social media posts and fostering community engagement on platforms such as Facebook, LinkedIn, Twitter, and Instagram.
Analysing key metrics to evaluate content performance and optimising for future growth.
Managing social media campaigns for both B2B and B2C audiences.
Researching strategies to enhance the brand image and identifying areas for growth.
Analysing current campaigns and identifying opportunities for improvement, aligning efforts with the company's objectives.
Requirements:
Exceptional written and verbal communication skills with a strong command of the English language.
Proficient in grammar and experienced in proofreading.
Previous track record of managing social media platforms such as YouTube, Facebook, and Instagram, demonstrating the ability to drive engagement and grow followership.
Proficiency in software tools like Canva, as well as photo and video editing software, is essential.
Familiarity and confidence in using scheduling software, such as SocialPilot.
Proven experience in creating content that has achieved tangible results.
A keen eye for visuals, style, and storytelling to create impactful content.
Knowledge and understanding of current internet trends.
Self-motivated with excellent organisational, time management, and prioritisation skills.
Minimum of 2 years experience in social media marketing across various platforms, including LinkedIn, Instagram, Facebook, Twitter, Pinterest, and TikTok.
Ability to implement SEO and PPC campaigns through channels such as Google Ads, Facebook Ads, Instagram Ads, and LinkedIn Ads.
Proficiency in analysing campaign and channel analysis reports, evaluating key metrics, and identifying opportunities for improvement and efficiency within specific channels.
Benefits:
Flexible hours
Performance bonus
Pension scheme
Casual dress code
And much more!
URGENT ROLE – IMMEDIATE INTERVIEWS – FAST OFFERS
If you are interested in this Social Media Manager role and have experience in the above, please apply with your most up-to-date CV or get in touch on 0161 552 5902.
Role: Social Media Manager
Location: Braintree
Salary: GBP £22,000 – £25,000 DOE
Keywords: Social Media Executive, Social Media Specialist, Social Media Manager, Social Media Assistant, Social Media, Instagram, Facebook, TikTok, Twitter, YouTube, Influencer Marketing, Social Media Strategy, Canva, Photo, Video Editing, SocialPilot, Google Ads, SEO, PPC, Campaign
BeTechnology Group Limited is acting as an Employment Agency in relation to this vacancy.