Full Time
Location: Birmingham
Salary: £25000 - £35000 per annum + Benefits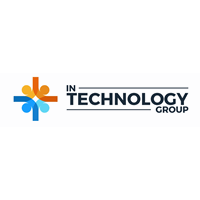 Website In Technology Group
In Technology Group are world-class experts in tech recruitment delivering exceptional talent into businesses across the UK, Europe and the US. Our aim is to empower individuals by promoting success, driving passions and shaping futures.
Job Title: Digital Marketing Executive
Location: Birmingham (Hybrid)
Salary: Up to £35,000 DOE
This role will involve developing and managing the company's digital and social media presence, including website, SEO, PPC and content marketing.
You will also be responsible for creating and executing campaigns, analysing results and creating reports for the management team. The successful candidate will be an excellent communicator and have the ability to manage multiple projects at once.
Main Responsibilities:
* Manage company social media channels, including Facebook/LinkedIn/Twitter/Instagram/YouTube, etc.
* Develop and manage digital campaigns to increase brand awareness.
* Track, analyse and report on activity performance.
* Manage the company's website, SEO, PPC and social media platforms.
* Create and execute campaigns and analyse results.
* Create reports for the management team.
* Develop new and creative ideas to promote the company's brand and services.
* Monitor and analyse trends in digital marketing.
* Manage budgets and ensure campaigns are within budget.
Technical Skills:
* Proven experience in digital marketing and SEO.
* Excellent knowledge across all social media platforms.
* Experience of social media scheduling tools – Buffer, Hootsuite, etc
* Knowledge of website analytics tools (e.g. Google Analytics).
* Experience with A/B testing and other forms of optimisation.
* Knowledge of HTML/CSS, content management systems and web development.
* Excellent communication and organisational skills.
* Ability to work independently and as part of a team.
* An understanding of the Investment Services industry.
If you feel you are the right candidate for this role, please apply for immediate consideration. You can contact me on 0121 295 3979 or
Keywords: Digital Marketing Executive, Marketing Executive, Senior Digital Marketing Executive, Marketing Manager, Digital Marketing Manager, Content, Social Media, SEO, PPC, Content Marketing, HTML/CSS, Investment Services, Campaigns, Content Creation, Email Marketing, Website Design, Hootsuite, HubSpot
In Technology Group Ltd is acting as an Employment Agency in relation to this vacancy.