Full Time
Location: West Yorkshire
Salary: £25000 - £30000 per annum + Benefits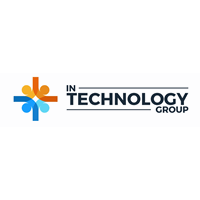 Website In Technology Group
In Technology Group are world-class experts in tech recruitment delivering exceptional talent into businesses across the UK, Europe and the US. Our aim is to empower individuals by promoting success, driving passions and shaping futures.
SEEKING: Social Media Content Executive for a leading retailer in Wakefield!
Approach: Hybrid.
Salary: £30,000 DOE plus Training, Progression, and Benefits
Do you want to join an ambitious company making waves in the eCommerce world?
My client is looking for someone who will report to the Marketing Manager and work alongside the other executives in the team, to produce and implement social content for the company website and other B2B websites.
These guys work with big brands such as Cadbury, Disney, Google, and British Airways to name a few.
This person will assist the CEO in updating products and adding new products (Photoshop work), writing short descriptions and pricing – but all these elements have to be done to a super high quality. There is some work involved with internal linking and maybe 10% looking at new opportunities for external links – but the priority is helping him to keep on top of the website regarding product wise.
Requirements:
** Social Content – high level of graphic design skills needed
** WordPress
** Impactful written content for marketing, sales, and PR Initiatives
** CRM Systems
** SEO Tools: (not restricted to) Google Analytics, MOZ, Hot Jar, Screaming Frog, Search Console
URGENT ROLE IMMEDIATE INTERVIEWS FAST OFFERS
My client also offers great benefits too! If you have experience in the technical stack above, please apply with your most up-to-date CV or get in touch on 0113 524 6065.
Role: Digital Marketing Executive
Location: Sheffield
Salary: GBP 30,000 DOE
Keywords: Social Content, WordPress, Marketing, Sales, PR Initiatives, CRM, Google Analytics, Moz, Hot Jar, Screaming Frog, Search Console, SEO Executive, SEO Analyst, Junior SEO Executive.
In Technology Group Ltd is acting as an Employment Agency in relation to this vacancy.