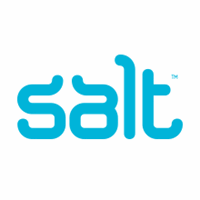 Website Salt
The leading digital recruitment agency connecting the best talent with businesses around the world.
Social Media Manager – Financial Services
Central London
£45,000 – £60,000+
My client, a UK & Spain based Financial Advisor, are looking to hire their first ever Social Media/ Marketing Manager with an aim to create a strong online presence to promote their business and educate their customers.
The firm has raised €37 billion in primary capital since its establishment in 2004 and continues to do extremely well.
The ideal candidate will have previous experience in building a Social Media/ Marketing function from the ground up within professional/ financial services sector.
Responsibilities
· Create actionable plans to both grow and maintain followers through popular social media platforms – strong focus on LinkedIn
· Research, develop and create content including blog posts, long form content and videos to support social media campaigns
· Work with colleagues to identify and develop content and social media campaign ideas
· Oversee day-to-day management of social media campaigns and distribution of content across all channels
· Define and ensure brand consistency in copy through tone, voice and terminology
· Being the in-house social media expert – championing creativity, delivering excellent experiences through social and ensuring that you keep abreast of latest trends, platforms and features
· Conducting reporting and identifying themes that resonate with our audience and suggesting improvements, sharing insight and recommendations with colleagues
Requirements
· 5+ years' experience in delivering successful social media campaigns within professional/ financial services sector
· Previous experience of setting up a social media function
· Outstanding communication skills (both verbal and written)
· Degree educated
· Experience reporting into senior stakeholders