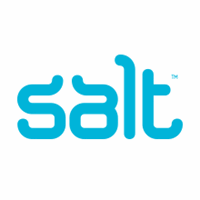 Website Salt
The leading digital recruitment agency connecting the best talent with businesses around the world.
Digital & Social Marketing Executive – Luxury Retail
Central London, Flexible working
Circa £30,000
***must have interest/knowledge in interior design***
I have exclusively partnered with one of the UK's luxury retail brand's based in London on a brand-new Digital & Social Media Marketing Executive role.
This is a brand-new role in which you will have a chance to increase their online presence by creating a visually appealing and aesthetic content for their social media platforms. You will also be responsible for their email marketing.
You will join a small but very talented and collaborative team and your role will be vital to act as the voice of the brand. This is a great opportunity for someone with some experience in content creation, social media and email marketing, as well as passion and great knowledge in interior design.
Responsibilities
· Develop and curate compelling video and imagery content related to interior design, home decor, and related topics for all major social media platforms, including Instagram, Facebook, Twitter, Pinterest, TikTok
· Management of brand's social platforms, mainly Instagram and TikTok
· Develop and execute a comprehensive social media content strategy that aligns with brand's identity and business objectives (product launches, events, styling trends etc)
· Manage and engage with community, always looking for opportunities for brand visibility and engagement
· Continuously research and observe social trends and make relevant recommendations for content
· Delivery of weekly email schedule to multiple audiences
· With support from CMO, segment data and create a CRM plan
Requirements
· Passion for interior design, home decor, and lifestyle trends
· Previous experience in social media, content management and ideally email marketing (Bloomreach is a huge bonus)
· Strong understanding of social media fundamentals, algorithms & key trends
· Proficiency in graphic design and video editing tools
· Creative mindset with an eye for aesthetics and design trends
· Ambitious, confident and can work collaboratively