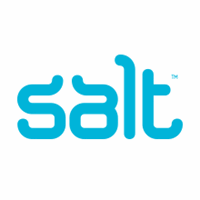 Website Salt
The leading digital recruitment agency connecting the best talent with businesses around the world.
Global Social Media Manager – FMCG
£45,000 – £50,000
East London, Hybrid working
*** Must have a car to commute ***
My client, a highly reputable food business, are looking for a brand new Global Social Media Manager to join their talented team in East London.
You will join to be responsible for developing and implementing a global social media strategy for some of their biggest markets that will drive brand awareness and customer engagement.
The ideal candidate will be creative, analytical and, most importantly, passionate about food!
Responsibilities
· Develop and implement a global social media strategy aligned with the company's marketing objectives and target audience
· Create and manage engaging content across Facebook, Instagram, Twitter, LinkedIn & YouTube
· Monitor, analyse and report on social media performance metrics, engagement
· Work collaboratively with wider marketing team to ensure consistency of brand messaging and promotional activities
· Keep up to date with all social media trends and bring in innovative ideas for social media campaigns and tools
· Engage and interact with online communities, influencers and brand ambassadors
· Develop and manage an international influencer program
Requirements
· 3-5 years' experience working in Social Media, preferably on a global scale within FMCG
· Expert in all social media tools and platforms
· Experience managing social media advertising campaigns, agencies and budgets
· Highly creative and analytical
· Strong project management skills
· Experience or strong interest in food industry