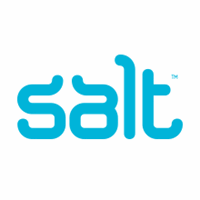 Website Salt
The leading digital recruitment agency connecting the best talent with businesses around the world.
Social Media Manager – Arts and Culture Comms Agency
Central London, 3 days a week in office
£35K-£45K
Salt have partnered with a global comms agency, that specialise in the arts and culture space, to find them a Social Media Manager. You'll be leading on client accounts, managing an exec, and be heavily involved with creation of social media strategy for clients.
Upon joining this company, you'll working on some incredible arts and culture projects based in the Middle East, and Europe. There will also be opportunity to travel to clients, art shows, and art industry events.
The Role:
· Support the Social Media Director on social media strategy and implementation for 4-5 clients in the art and culture space, as well as the agency social accounts.
· Be main point of contact for your clients and constantly keep them updated on performance of posts and timelines.
· Provide insight into the market and latest trends in social media that can be utilised for your clients.
· Use social media listening and analytical tools to report on post performance, using insight to inform future decision making.
· Ensure all copy is impeccably written, adheres to tone of voice, and is factually correct.
· Work with SME to execute day-to-day social media activities such as content planning, posting, community management and reporting.
· Advise clients on paid social strategy, where necessary.
· Develop insightful and detailed reports for your clients.
· Manage the Social Media Executive and an intern.
The Person:
· Currently at Social Media Manager level, or Social Media Exec ready to take the next step in career.
· 3+ year's experience.
· A lover of numbers and data.
· Obsessed with social media including TikTok, Insta, Facebook etc.
· Excellent presentation skills.
· If you have Arabic speaking skills, that would be a major bonus.
· Has a personal and/or professional love for arts and culture.