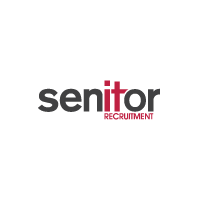 Website Senitor
Senitor brings value to the tech market by uniting talent with opportunity
Social Media Manager – Brighton – £25,000-£32,000
This is an exciting opportunity for a Social Media Manager enthusiast to join an award-winning travel and charity company based in the heart of Brighton that have been around for over 30 years.
I am looking for a talented, proactive, and passionate social media manager to join a marketing team reporting to the Head of Digital Marketing. Your core role will be to manage the social media channels including Instagram, Facebook, TikTok, X and LinkedIn but with complementary skills, like video editing, copywriting, and audience research.
The ideal candidate for this position will have at least two years of experience developing and delivering content across social media channels, including reporting on the business impact of their work alongside making recommendations based on the data this produces.
You will be passionate about all things social media and have an abundance of creative ideas and concepts to take their social media presence to the next level.
Key skills:
Strategy – develop and manage a social media strategy aligned with overall marketing goals
Paid and organic social media – experience of managing highly engaged Facebook, Instagram and TikTok accounts organically, plus paid campaigns using Facebook & Instagram and TikTok. Primarily aimed at an audience of teens up to 25 years old.
Copywriting – ability to quickly and effectively communicate key messages and drive
desired action across social media, email and website
Image and video editing – ability to create or use existing images and video to succinctly tell relevant stories across our social media and digital estate; must also be able to organise content effectively using Google Drive
Community management – respond to comments and messages across social media portfolio and review websites
Reporting – ability to report on the business impact of social media activity which includes growth, website traffic, lead generation, and sales; must be able to present data in an easily accessible way and make recommendations based on this data
Technical Skills:
Social media management: Later.com, Meta Business suite
Video editing: Adobe Premiere Pro, CapCut
Graphic design: Canva, Adobe In-design
Photo editing: Adobe Photoshop, Lightroom
Analytics: Google Analytics
Google Drive: Docs and Sheets
Benefits:
Flexible working – X2 days in the office (Tuesday & Thursday), X3 days working from home
20 days holiday (rising to 25 for each year of service)
1 optional work trip per year to places of interest such as Africa, Asia & America
Social events
Pension scheme
Flexible working hours
This is a fantastic and exceptional opportunity for a social media enthusiast to join a company with big plans for the future that you could be part of. If you believe you would be a good fit, please apply now or contact me via 0207 379 9955 /
Social Media Manager – Brighton – £25,000-£32,000
For more information about Senitor and the opportunities we have to offer follow us on Twitter @SenitorIT Senitor Associates Ltd is acting as an Employment Agency in relation to this vacancy.