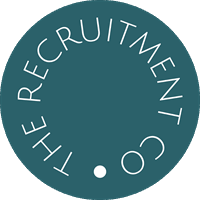 Website The Recruitment Co.
We're THE RECRUITMENT Co. a market-leading, multi-sector recruitment company on a mission to keep the world of work moving. As a human-centric business operating in a virtual world we're anywhere and everywhere our clients and candidates need us to be. Every day we match thousands of talented individuals with temporary and permanent jobs. We hire across technical and engineering, manufacturing, warehouse and industrial, contact centre and customer service, office personnel and public sector… we wouldn't say it out loud but we pretty much hire for any role.
We are a recruitment agency working on behalf of a leading manufacturing business, currently seeking a talented Digital & Social Media Content Creator to join their dynamic team. In this role, you will play a pivotal role in creating captivating content that inspires, engages, and builds a strong following for the manufacturing business and its related companies. Please note that the name of the company will be disclosed upon application.
Position: Digital & Social Media Content Creator
Location: Hyde
Working Hours: 35 hours per week, Monday to Friday (9.00am – 5.00pm)
Salary – upto £28,000
Responsibilities:
Drive brand awareness, visibility, and credibility by creating scroll-stopping content for both B2B and B2C audiences.
Develop and implement an effective social media strategy aligned with brand guidelines.
Champion social media across the organization, ensuring a consistent tone of voice and brand presence.
Create engaging content for various social media channels, including Facebook, YouTube, Twitter, LinkedIn, Instagram, and TikTok.
Utilize social media tools to build audience engagement and a strong following.
Support the marketing team in delivering advertising, publicity, and general marketing campaigns.
Develop and deliver multi-channel marketing campaigns, including SEO, social media, email marketing, video marketing, and web content.
Generate dynamic written, graphic, infographic, and video content to drive audience interaction and enhance web presence.
Establish a social media presence on emerging platforms.
Monitor and report on the success of social media, email, and web campaigns.
Assist in the development and maintenance of company websites, including content creation and updates.
Help build customer databases and coordinate direct mail and email marketing campaigns.
Provide assistance in various areas of the Marketing Department as required.
Essential Criteria:
Proactive and energetic individual with the ability to create engaging content for both B2B and B2C audiences.
Experience in developing and implementing social media strategies.
Proficient across various social media platforms, including Facebook, Instagram, YouTube, Twitter, LinkedIn, and TikTok.
Creativity and proficiency in using creative software such as Canva, Adobe Creative Suite, etc.
Track record of utilizing reporting tools like Google Analytics and Data Studio.
Good knowledge of Adobe graphic design software packages.
Excellent copywriting skills with meticulous attention to detail.
Strong written and verbal communication skills.
Ability to multitask and manage large-scale activities.
Team player with a can-do attitude.
Strong attention to detail.
Good administration, organizational, and time management skills.
Benefits:
Auto-enrollment into the Stakeholder Pension Scheme with a 4% contribution from the business.
28 days holiday (including statutory), increasing by one day for each completed year of service.
Life Assurance covering your annual salary.
Subsidized canteen offering freshly cooked meals and sandwiches daily.
Free car parking.
Access to the Employee Assistance Programme for counseling support, legal guidance, and medical advice.
Mental Health First Aiders available for support and guidance.
Discounted Gym Membership.
Discounted Blinds and Shutters upon successful completion of the Probationary Period.
If you are a creative and driven individual with a passion for digital and social media content creation, we would love to hear from you. To apply, please submit your CV and a cover letter highlighting your relevant experience and skills. Please note that only shortlisted candidates will be contacted.
Please note that the name of the manufacturing business will be disclosed upon application.
CCProfessional
The Recruitment Co. is an equal opportunities employer and we're committed to diversity and inclusion in the workplace.