Social media platforms like Facebook and Twitter have become an integral part of almost everyone's everyday life. An estimated 4.80 billion people use social media around the world, which equates to more than half the global population.
Naturally, businesses that have an online audience are focusing on creating effective social media marketing campaigns. This is why paid social media jobs have become really popular in recent years. More importantly, the demand for social media marketers will continue to grow in the future.
In this post, we'll talk about the growing demand for these social media jobs and how you can leverage them for your career. Let's dive in.
The Importance of Social Media Marketing
Social media marketing involves promoting a brand's products or services to an online audience. The sheer volume of people using social media makes it a must for every growing business with an online audience. Plus, social media platforms have powerful tools to reach and target specific groups of audiences.
As a social media marketer or advertiser, you're able to hyper-focus on people based on their demographics and psychographics. Businesses can use these tools to build brand awareness, attract traffic to their web pages, generate leads, and more.
Understanding Paid Social Media Jobs
As a social media marketer, you may be asked to manage a brand's social media accounts, create compelling content, run advertising, and more. You can offer social media marketing services on job sites, freelance platforms, and social media marketing agencies (SMMAs). The nature of the job will vary depending on the platform and the recruiter.
The goal of a social media marketer is to generate results for brands. This includes getting more followers, generating more leads, or making more sales.
The Benefits of Paid Socia Media Jobs
Paid social media jobs offer a range of benefits and help you grow as a digital marketer. The first benefit is that you can offer these services on a freelance basis. This means you can work from home or anywhere you like. Another benefit is that there's an increasingly growing demand for these jobs in the market.
Brands continue to invest in good resources that can help them grow on social platforms, so a career in social media marketing means you could get a lot of growth opportunities down the road.
Skill Requirements for Paid Social Media Jobs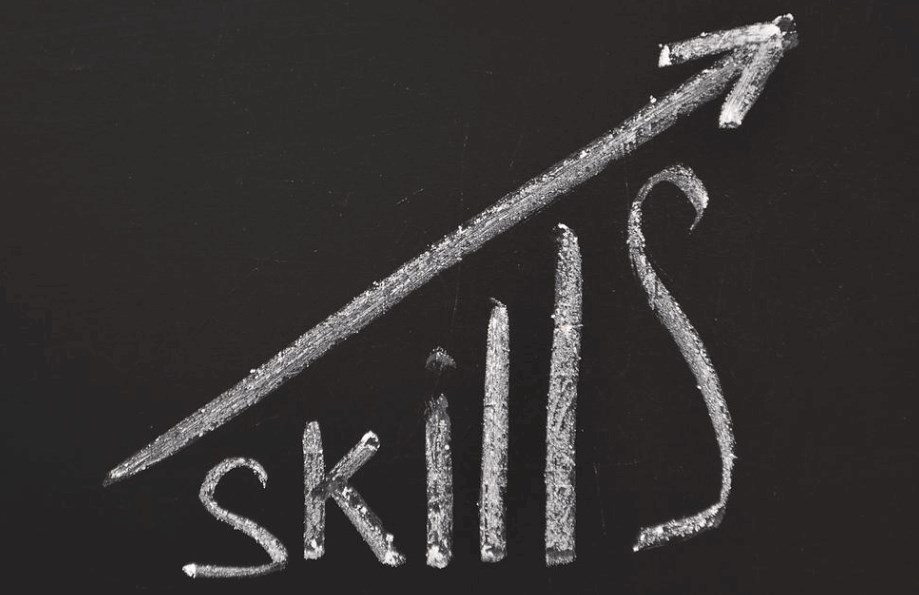 To be good at social media marketing, you need a combination of soft and technical skills.
Technical skills include:
Understanding of the social media platform (Facebook, Instagram, Twitter, etc.)
Knowledge of advertising concepts
Content creation
Familiarity with analytics and reporting
Up-to-date industry knowledge
Soft skills that can help you grow as a social media marketer are:
Effective communication
Creativity
Problem-solving
Critical thinking
You may also have to work in teams, so it pays to be a good team player as well.
How to Find Paid Social Media Jobs
The good thing is you don't have to do a lot of research to find social media job opportunities these days. One great way to find a job is by exploring different job platforms. Platforms like Social Media Jobs, Indeed, and LinkedIn act as middlemen between recruiters and job seekers. You can just go there and apply for the most suitable job positions. Another way to land a paid social media marketing job is by creating freelance profiles on platforms like Fiverr and Upwork.
In addition, start networking with professionals in your industry and showcase your knowledge and expertise. It pays to create content around your specialty on social media as well.
Tips for Success in Paid Social Media Jobs
Getting a social media job is a crucial first step, but you need to be able to do your job well to retain the job. Here are a few tips that can help you excel as a social media marketer:
Spend your time understanding your brand's target audience
Create a consistent brand voice across all social platforms
Learn to analyze the data and adjust your strategies based on the analysis
Foster relationships with influencers for fast growth
Challenges in Paid Social Media Jobs Market
While the paid social media jobs market is growing like crazy, there are challenges you need to overcome to stay in the game. One thing that you should be aware of is changing algorithms and platform rules.
These platforms continuously change based on several factors. So, you can't rely on a piece of information and continuously educate yourself about the platforms you're trying to grow on. In addition, because the barrier to entry is considerably low, the competition in the paid social media jobs market is fierce. To stand out, you will need to continuously hone your skills, get relevant certifications, build your portfolio, and demonstrate all of that in the best way possible.
Conclusion: The Growing Demand for Paid Social Media Jobs
When you look ahead, the demand for skilled social media marketers will continue to rise. Brands will continue to invest their resources in people who can help them grow on social media. However, more and more people are turning to social media jobs, increasing the overall competition. To be able to succeed in this competitive landscape, you'll need to continuously learn and adapt. Polish your technical and soft skills to stay ahead of other service providers.
Related Post: Is Social Media Marketing a Good Career?
Frequently Asked Questions
Are Social Media Jobs Only Available in Big Companies?
No, social media jobs are listed in companies of all sizes. Businesses of all types that have an online audience needs social media marketers to grow online.
Do I Need a Degree to Pursue Social Media Marketing?
No, you don't. You can learn social media marketing from online free resources. Also, there are short social media marketing certifications that can help you excel faster.
Can I Work Remotely as a Social Media Marketer?
Yes. In fact, many social media job listings require that you're able to offer your services remotely.  This saves the hiring brand or company the resources they'd otherwise spend on a full-time, in-house resource.
You May Also Like: How to Become a Social Media Manager