Social media can have a significant impact on your job search. In this globally connected world, employers don't only look at your resume and cover letter to understand who you are. 
Therefore, it's important to keep your social media professional and optimized for hiring managers. In this blog post, we'll talk about the effects social media can have on job opportunities. We'll also tell you how you can make sure your social presence plays a positive role in your job search. 
Let's dive in. 
Why Do Employers Check Social Media
According to research, 67% of employers use social media to research their candidates. There are a number of reasons why hiring managers and employers look at your social media before making a hiring decision. 
Professionalism
One of the first things a hiring manager or potential client looks at is your professionalism. Your resume and cover letter do play their part, but your social interactions do tell a lot as well. Maintaining professionalism during online communications can improve your chances of getting hired. 
Trust and Security 
Employees can often access sensitive organizational information. This is why companies look for people they can trust and rely on. To make sure you're not a security risk, they look into your social media profiles and presence. 
Reputation Management 
Online reputation is another important factor companies look at before hiring an employee. This is because the reputation of employees often reflects the reputation of the organization. Therefore, hiring managers may look at your social media to make sure you haven't been in any scandal in the past. 
Verification 
Strangely enough, most job seekers aren't completely honest about their skills and experience in their resumes. The information mismatch can be easily noticed by going through their social media profiles. Smart hiring managers know this and use social media to verify any information a job seeker includes in their resume or cover letter. 
How Can Social Media Help With Job Search


Here's how you can use social media to improve your chances of getting hired. 
Professional Networking 
Networking is inarguably one of the best ways to get noticed by potential employers or clients. 
Social media platforms like LinkedIn let you build professional and long-lasting connections.
To improve the probably of getting noticed, make sure to:
Use a professional headshot

Optimize your profile for specific keywords or skill 

Interact with others' content

Publish helpful content
Showcasing Skills and Expertise
Job seekers can also use social media to showcase their skills in a variety of ways. 
For instance, you can write LinkedIn articles on topics you're good at. 
Plus, you can share any projects you've successfully completed in the past. 
Job Listings
Interestingly, many companies prefer social media over job posting platforms to hire employees. 
What you can do is join relevant groups in your industry and actively participate in discussions. 
Online Presence
A social media presence is becoming a normal part of everyday life. Not having any presence may be considered a negative sign by some hiring managers. 
Cultural Fit
A lot of companies out there value their culture, so they hunt for employees who can fit their work environment. 
Your social profiles are a perfect place for any potential employer to gauge your cultural preferences. 
Researching Tool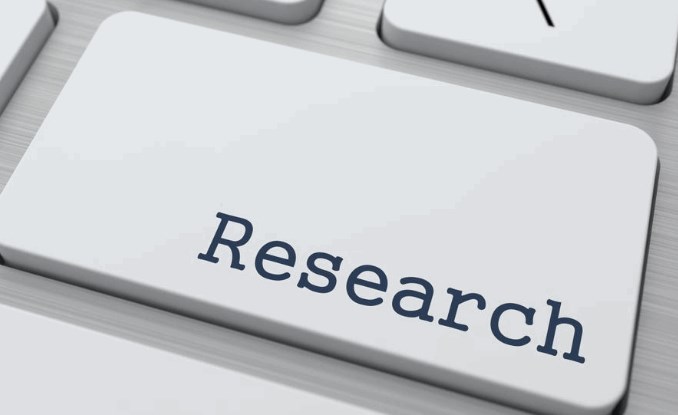 You can use social media as a research tool to find new opportunities in your industry. For instance, you can use LinkedIn's search bar to find new and current job postings. Another way to use social media as a research tool is by studying a company before appearing for an interview or assessment. Here are a few more tips on optimizing your social profiles for the target employer:
Delete anything you don't want them to see

Remove irrelevant tags

Optimize your LinkedIn profile

Keep your employment status up to date
You May Also Like: How to Get a Social Media Job Without Experience
What to Avoid on Social Media While Hunting for a Job
Post Nothing
Your social media presence attracts prospects and builds your credibility. If you post nothing, some people may consider it a little suspicious. 
Make Spelling Mistakes
Double-check your spelling or use a tool like Grammarly to keep your posts error-free. This will help you appear professional and authoritative. 
Post Irrelevant Content
Be careful what you post online, especially if you're trying to attract potential employers with your content. Stay away from the type of content that could paint you in a negative way. 
How Can Social Media Affect Job Opportunities: FAQs
How Can Social Media Affect Your Job?
Social media can affect your job in several ways. Employers can now learn more about you before starting the hiring process. As a candidate, you can also research new job opportunities and improve your chances of getting hired by the right employer. 
How Social Media Has Changed the Job Market?
Social media has changed the job market by making it easier for employers to research potential candidates. Platforms like LinkedIn have made hiring the right people. 
How Does Social Media Attract Job Candidates?
Employers can use social media to attract job candidates by being active on the right platforms. For instance, they can create job posts with detailed requirements on LinkedIn to attract the right candidates. 
Why Social Media is Important for Employers?
Social media can help employers gauge the credibility and authenticity of potential candidates. These platforms almost always have a little more information about people than their resumes. 
Conclusion: Social Media's Effects on Job Opportunities 
Social media can affect job opportunities in a variety of ways. A resume doesn't always have everything an employer needs to hire someone. Most hiring managers look at your social profiles before considering you for the job. 
This is why it's crucial to keep your profiles relevant and professional. If you're a job seeker, use social media as a research tool. For instance, use LinkedIn's advanced filter to find potential employers in your industry. Moreover, while creating social media content, be professional and write on relevant topics. Apply the tips discussed in this article to improve your chances of getting hired by the right people. 
Related Posts:
How to Write a Cover Letter for a Social Media Job