Your chances of getting hired as a social media professional largely depend on how you write your resume. While browsing social media resumes, recruiters look for very specific information. And to get that information, they skim through the content. 
This is exactly why you need to keep your resume to the point and relevant. In this blog post, we'll help you craft a resume that stands out, grabs the attention of potential recruiters, and makes you a strong candidate. So, if you're an aspiring social media marketer, this blog post is for you. Let's dive in. 
Understand Social Media Jobs
Before we talk about writing a perfect resume for a social media job, let's take a quick look at the most prominent social media positions or roles.
Social Media Manager
Social media managers handle everything from devising a content strategy to analyzing what works and what doesn't. As a social media manager, your role would be to strategize, execute, and measure social media campaigns. 
Social Media Content Specialist
Content is the backbone of every social media campaign. As a content specialist, your job is to create captivating and engaging content, be it the written word,  images, or videos. You'll also have to make sure the content aligns with the brand's voice.
Social Media Analyst
Analysts help businesses make sure their social media campaigns are moving in the right direction. The job necessitates knowledge of analytics tools and the ability to report data in an easy-to-understand way. 
Writing an Effective Social Media Job Resume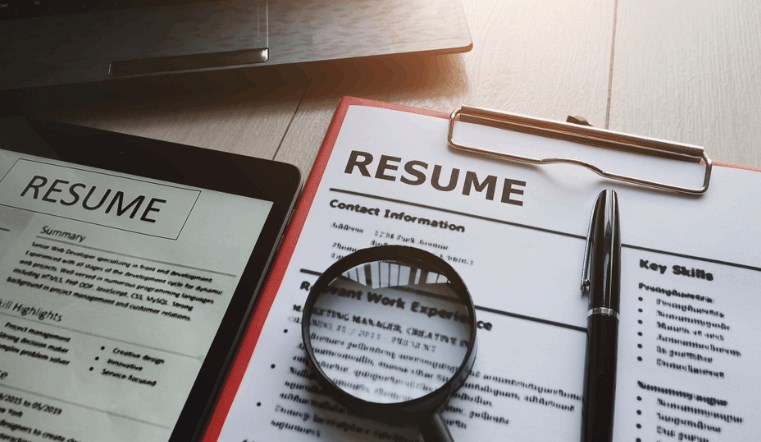 Now that you understand different roles, let's talk about how you craft a perfect resume for each one of them. 
Tailor the Resume to the Job
According to data, around 63% of employers prefer resumes personalized to the role. Yet, one of the most common mistakes applicants make is that they don't customize their resumes enough. Understand the requirements of the job and add relevant qualifications, skills, and experiences. 
Structure Your Resume
The structure of a resume decides how easy it is for the reader to quickly go through the important parts. So, it's important to strike a balance between what the recruiter is expecting and making it unique from other applicants. 
Try to incorporate your unique style and aesthetics to stand out from the competition while also maintaining a consistent structure. 
Include Relevant Links
Most hiring managers will want to look at your social profiles to make sure you're the right fit for the job and company. Add relevant social profiles to the "Contact" section of your resume. 
This helps the recruiter know your personality and see if you're a good cultural fit. Also, don't forget to optimize your social profiles with the right information. 
Highlight Relevant Skills
This might sound obvious, but many social media job applicants add irrelevant skills to their resume, which can harm your chances of getting hired. Keep in mind the role you're applying for while writing the skills section of your resume. 
For instance, if you're applying for a social media analyst job, recruiters won't have a lot of interest in your content creation skills. However, whatever social media job you're applying for, showing good interpersonal and communication skills can pay off. Some interpersonal skills that can spruce up your resume include:
Creative thinking

Attention to detail 

Leadership

Passion

Relationship building
Add Your Prior Successes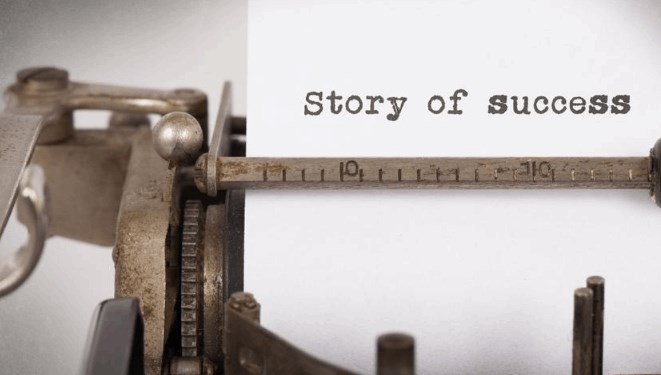 This might be the most important section of your social media job resume. Sometimes, showcasing your past successes is all you need to impress a potential recruiter. Use the following statistics or data as proof that you can help the company grow on social media:
User-engagement statistics

Click-through rate

Conversion rate

Bounce rate

Follower growth rate
This can especially help you if you're trying to land a social media analyst job. 
Proofread Everything
Before sending out your resume, don't forget to revise it for spelling, grammar, and linguistic mistakes. An error, no matter how small, shows that you don't give heed to attention to detail, an important skill for every social media job. Thankfully, identifying errors in any written text is super easy with free tools like Grammarly. 
How to Write a Resume for a Social Media Job: FAQs
Let's now briefly answer some questions you might have as an aspiring social media professional. 
What Should I Put in My Social Media Resume?
Your social media job resume should include your contact information, educational qualifications, work experience, past projects, relevant certifications, and skills. However, the exact information depends on what role you're applying for. 
How to Write a Resume for a Social Media Job With No Experience?
If you're new to the industry, focus on your educational background, skills, and personal projects. For instance, you can create and grow your own page and showcase its results as a personal project. 
What is a Professional Summary for a Social Media Job?
A professional summary helps you demonstrate why you're the right fit for the job. In it, you can add all the relevant information like your experiences, certifications, and past projects. Importantly, a resume summary needs to be as brief as possible. 
What Skills Do You Need to Work in Social Media?
The skills you need to be a social media professional depend on the role. For instance, social media managers need to strategize and execute marketing strategies effectively. A social media analyst, on the other hand, needs to be good at data analytics. 
Conclusion: How to Write a Resume for Social Media Jobs
When writing a social media job resume, it's important to keep in mind the specific role. Plus, know that most employers will just skim your resume, so it's important to have a proper structure. 
The most common job positions you'll encounter are social media manager, content creator, and analyst. Tailor your resume to the specific job or role by including relevant skills and experiences. Here's a quick recap of how to write a resume for a social media job and stand out:
Structure your resume
Include relevant links 

Highlight relevant skills

Add your successes

Proofread it thoroughly 
You May Also Like
How Can Social Media Affect Job Opportunities
How to Get a Social Media Job Without Experience